IAEA / Agriventure
Read This Before Considering an IAEA or Agriventure program.

"You can't connect the dots looking forward; you can only connect them looking backwards. So you have to trust that the dots will somehow connect in your future. You have to trust in something - your gut, destiny, life, karma, whatever. This approach has never let me down, and it has made all the difference in my life."

– STEVE JOBS



"[You] can only connect the dots looking backwards" -STEVE JOBS



In 1963, a Danish man by the name of Hans Kristiansen came up with the idea to encourage agriculture youth to travel and see the world of Agriculture. He set up an organization in five countries to fulfill this dream.
This organization was Agriventure/IAEA. Over the years, Agriventure/IAEA hosted tens of thousands of young people during the time in which Hans Kristiansen managed these organizations.
Hans Kristiansen managed all of these programs through his company called HHK.  HHK was responsible for the travel, placements, support, and logistics for all of the youth throughout the years of 1963 – 1985.
In 1985, Hans left HHK, but HHK continued to manage all the programs for Agriventure/IAEA.  Although the programs continued, they failed to maintain the large number of trainees and exchanges they enjoyed under Hans' management.
In 1986, Hans traveled to the United States to build a program for a national rural organization called Communicating for Agriculture Education Programs (CAEP). This program flourished under Hans' guidance and currently brings roughly 1,000 interns and trainees to the United States each year- totaling over 27,000 trainees in the past 25 years.
Hans was involved with CAEP until his death in 2003.  He left a strong legacy in HHK and CAEP, managing and promoting Agriculture youth to travel and see the world.




"You have to trust in something" - STEVE JOBS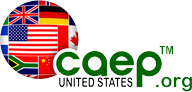 In 2010, with smaller and smaller numbers in the HHK-managed Agriventure/IAEA programs, HHK approached CAEP to "get the band back together."
CAEP recognized the common philosophies and commitment to Agriculture shared by CAEP and HHK as an opportunity to use CAEP's growing numbers to rebuild Agriventure/IAEA to its former stature under Hans' management.
In July of 2010, CAEP acquired all HHK offices in Canada, New Zealand, Australia and Denmark and began the convergence of their programs under the CAEP banner. CAEP also contracted with the former Agriventure/IAEA hosts to provide trainees to their operations.
Now through CAEP, youth can travel to destinations including Western Europe, USA, Australia, New Zealand, and Canada on a program offering the same level of service upon which Hans built a legacy.
"So you have to trust that the dots will somehow connect in your future" - STEVE JOBS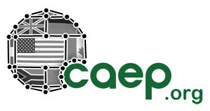 You decide- let CAEP help you CONNECT THE DOTS OF YOUR FUTURE!
Click here to visit: http://www.caep.org




AUTHOR NOTE: My name is Greg Smedsrud, CEO of CAEP/HHK Programs.  I have known Hans Kristiansen my whole adult life.  He was a great man.  I also knew the other guy, Steve Jobs.  I worked for Apple from 1980 – 1986, and an additional 5 years at NeXT Computer- Steve's subsequent business venture.  He was my mentor.  We manage CAEP on Steve's philosophy on life:  "The journey is the reward." - STEVE JOBS
Let us help you with your journey.